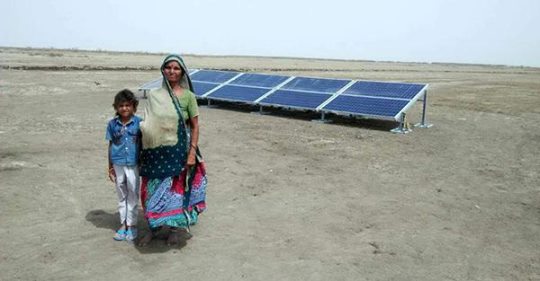 Solar Pumps for Salt Farming
One of the applications where solar pumps have been successful is salt farming. Salt pans in Kutch depend heavily on diesel pumping which is not only expensive to operate but also highly inefficient and polluting.
By using
solar pumps
for salt farming, the operation costs are next to nothing. Moreover savings increase and so does the standard and quality of life.