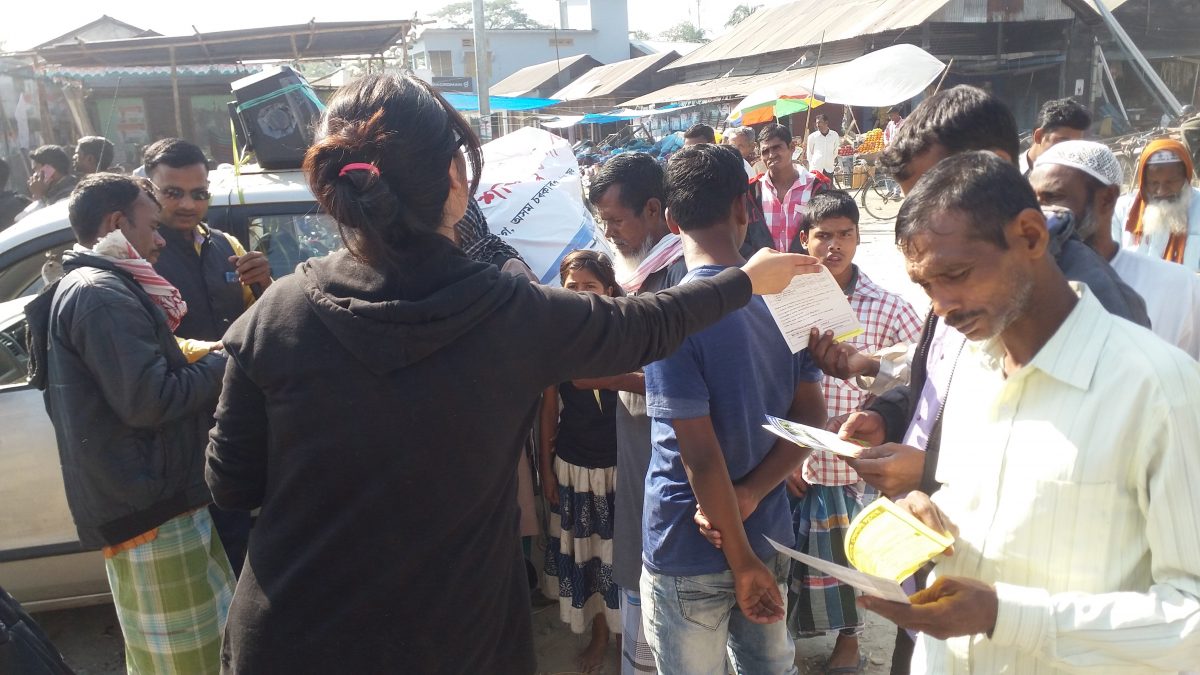 Rotosol conducts Solar Pump awareness drive in Assam
The Assam Agriculture Department under the RIDF scheme is issuing solar pumps at subsidized prices.  To generate an awareness among farmers about the benefits of solar pumps and about the subsidy scheme, Team Rotosol was out and about in Bongaigon district in Assam.
Driving from village to village and stopping at local markets, our team was able to generate huge interest in the farming community about solar pumps.